Individual Participant
AUGUST: SAT 6 & SUN 7, 2022
STARTING AT
$200 / EA.
+ tax & fees
2-4 Person Teams
AUGUST: SAT 6 & SUN 7, 2022
STARTING AT
$189 / EA.
+ tax & fees
WHAT YOU GET
Headband
Just like every Tough Mudder event, you earn the right to rep a sweet finisher Headband.
Event Bib
Every athlete receives participant bib to rock during (and after) each event.
Medals
Cross the finish line as a category place getter and be rewarded with 2023 medals unique to Toughest Mudder.
Mileage Patches
To represent every mile you push yourself through out on course. A true badge of honor.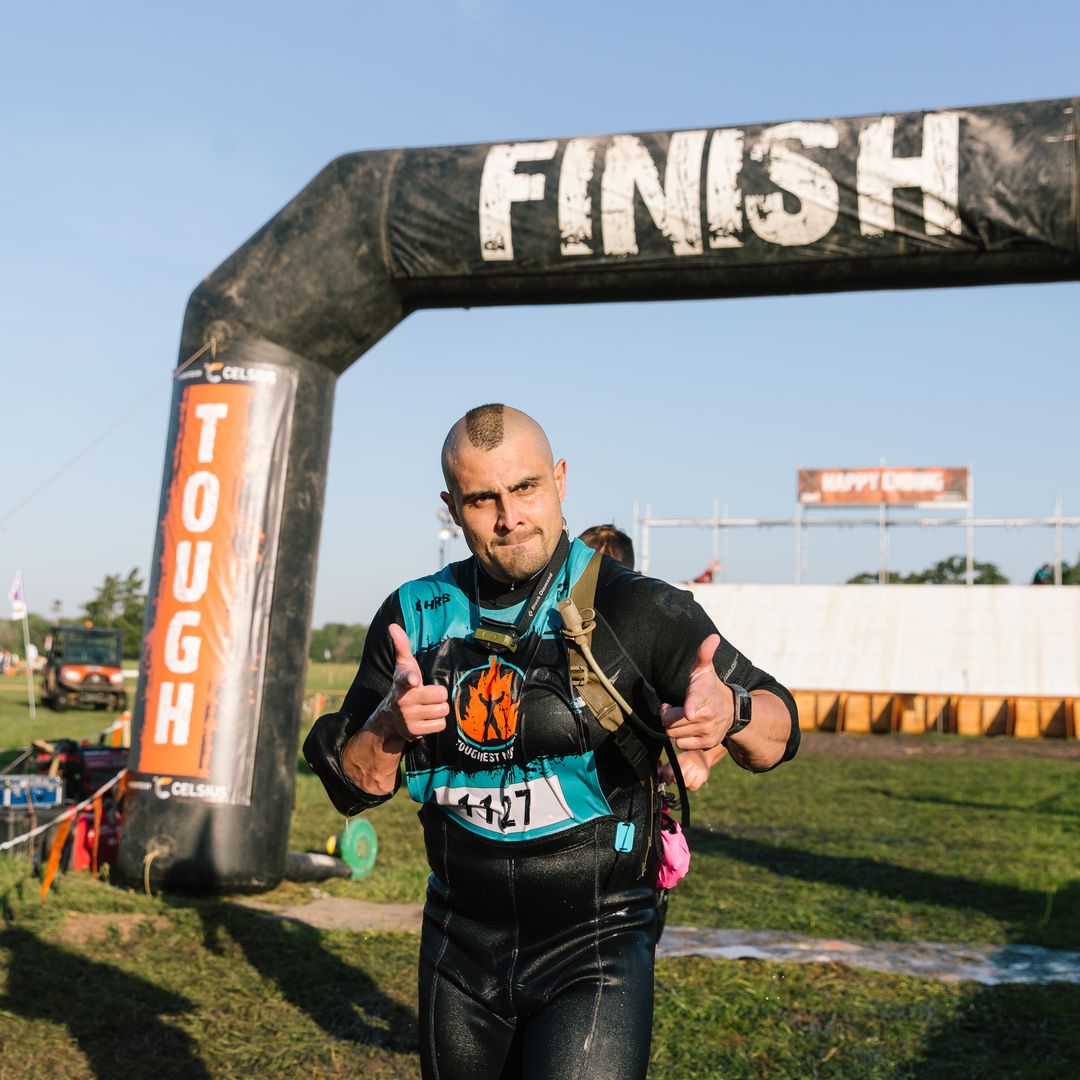 Action Photos
Use our proprietary facial recognition to find photos of yourself conquering the course. Post to Instagram. Bask in the glory.
Venue Address
CERAland Park
3989 S 525 E , Columbus, IN 47203
Travel Time from Indianapolis: 1 hour 30 mins
Travel Time from Louisville: 1 hour 30 mins
Travel Time
Indianapolis: Less than 1 hour 30 minutes
Louisville: 1 hour 30 minutes
Tough Mudder Travel
Book your stay with Tough Mudder Travel with exclusive deals to hotels near the action.
BOOK IT