DON'T LET SUMMER SLIP AWAY
This year is ours for the taking. We've been clean and isolated, and we're ready to get dirty. It's time to make up for lost time. It's time to take back the summer.
Put a Tough Mudder mud run on your Summer bucket list and chase a new adventure.
SUMMER STAPLES
You deserve a summer weekend, reunite with friends in a new fun and unique setting of your choice. Create new memories, reunite with friends and celebrate being back together.
Challenge Yourself
Tough Mudder is a place for you to push your physical and mental limits without the pressure of competition. Built on a foundation of teamwork to help you step outside your comfort zone.
Top Tough Mudder Myths
Rally Your Friends
It's time to get the band back together. Stop catching up on Zoom and experience something in real life. Need to convince them?
Find Your Event
Embrace The Mud
The world's best obstacles are waiting. This is the best thing you will do this summer – step out of your comfort zone and push yourself to new heights. Are you ready?
Event Training Plans
How it works:
Choose Your Challenge
Choose an event that suits your journey. From 5K, 10-miles or 24-hours we have events to challenge everyone.
Find Your Event
Pick the date and location that is right for you and sign up through the event page of your choice.
Start Your Prep
Put in the work. Start training, and building towards your event. Check out our training plans for extra motivation.
EVENTS FOR ALL
Every Tough Mudder event is built on the foundation of teamwork and features world class obstacles. From 5K to running all night – we have an event for you.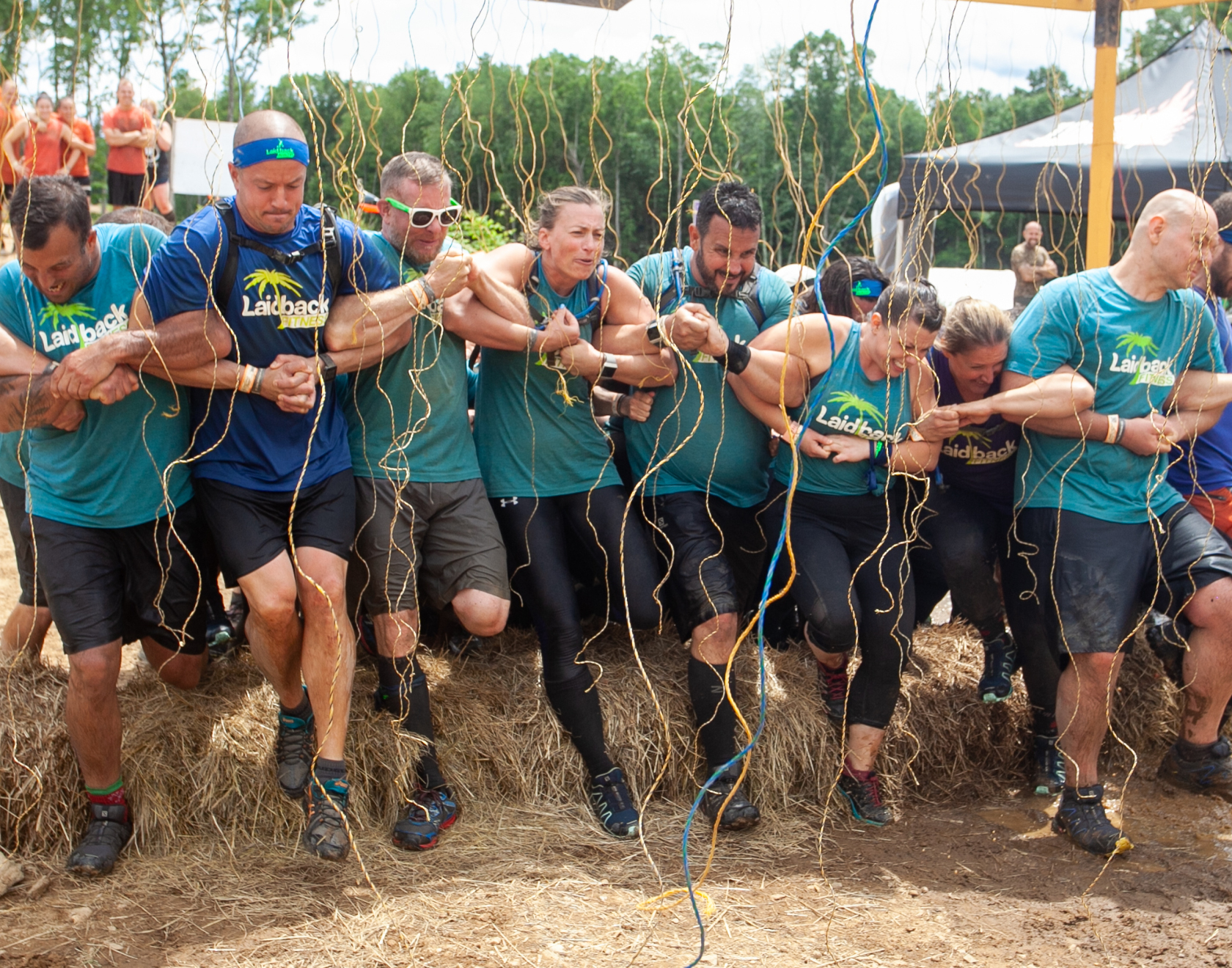 Tough Mudder Classic
The original. 10 Miles of mud-soaked mayhem, featuring 25 of the craziest obstacles around.
Find A Classic
Tough Mudder 5K
A teamwork-focused, obstacle-crammed 5K course ready to test you and your friends.
Find A 5K
Group Ticket Packages
With one of our group packages you will experience Tough Mudder like a VIP – from personalized services to custom amenities, your team is guaranteed to escape the ordinary.
Build A Team
#TAKEBACKTHESUMMER
News
Frequently Asked Questions (And Answers) About Safety As Tough Mudder Returns To Course
Inspiration
#WhyIMudder: 10 Tough Mudders Reveal Their Inspiration
Inspiration
This 83-Year-Old Woman Has Completed TWO Tough Mudders So You Have No Excuse
Inspiration
Do NOT Bring These 3 Things to Tough Mudder